#1 Guaranteed Ecommerce SEO Solutions
As an eCommerce business, you may be wondering if you need to bother with local SEO. After all, your customers are spread out all over the world, so why would you need to focus on a specific location? The short answer is yes, you should definitely be incorporating local SEO into your eCommerce website and business! Here's why: 
#1. Even if your customers are located all over the world, they may still be searching for your products or Stores using location-based keywords. For example, someone in New York City may search for "where to buy [product] NYC" or "[Store] NYC". If you're not optimizing your website for these local keywords, you're missing out on potential customers.
#2. Local SEO can help you build trust and credibility with potential customers. When your eCommerce website appears in local search results, it sends a signal to users that you're a relevant and authoritative business in their area. This can be especially important if you're a new eCommerce business and are looking to build a customer base.
#3. Incorporating local SEO can help you drive offline sales. Even if your eCommerce website is primarily designed for online sales, local SEO can still be beneficial in driving offline sales. For example, if someone searches for "shoe store NYC" and your eCommerce website appears in the local search results, they may be more likely to visit your store in person even if they don't purchase anything online.
#4. Local SEO can help you reach mobile users. With more and more people using mobile devices to search for products and Stores, it's important to make sure your eCommerce website is optimized for mobile. Local SEO can help with this by making sure your website appears in mobile search results when users search for relevant keywords.
#5. Finally, local SEO is simply a good marketing strategy that can help you reach your target customers. No matter what type of business you have, it's always important to market to your target audience. Local SEO can help you do this by making sure your eCommerce website appears in local search results.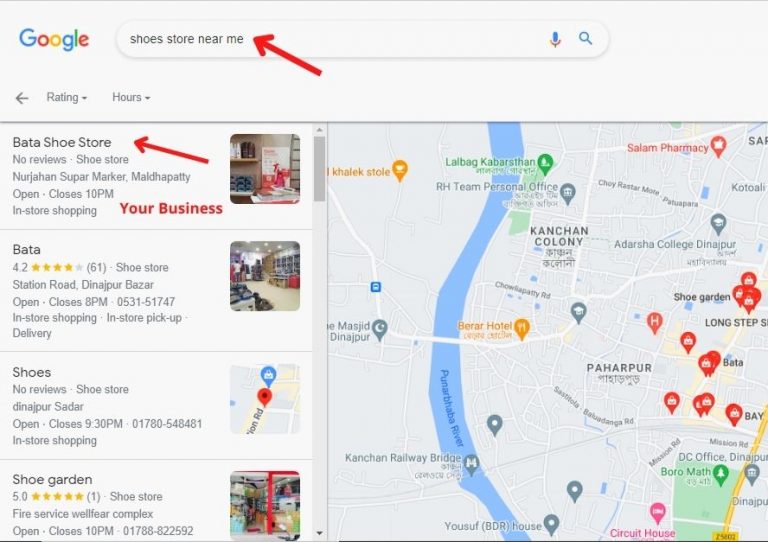 How Do SEO Service Care Optimize Local SEO for e-Commerce?
If you're still not convinced that local SEO is worth incorporating into your eCommerce website and business, consider the fact that it's not that difficult or time-consuming to do. In fact, there are a number of Best ways to optimize your website for local search.
such as: 
1.Including location-based keywords in your website's title tags and meta descriptions.
Location-based keywords are an important part of any website's title tags and meta descriptions. By including these keywords, you can ensure that your website is more visible to potential customers in your area.
2.Creating location-specific pages on your website.
Make sure to include your city and state in your page title. This will help your page come up when people are searching for businesses in your area.
3.Claiming your business listing on Google My Business.
By claiming your business listing on GMB, you can take control of your online presence and ensure that your business is appearing in Google Search and Maps results.
4.Adding your business to local directories.
Local directories are online listings of businesses in a particular geographic area. They usually include basic information about the business, such as the name, address, and phone number. Many also include a brief description of the business and its products or Stores.
5.Encouraging customers to leave reviews on popular review sites.
As a business owner, you know that customer reviews can be extremely important. Not only do they provide valuable feedback about your products or Stores, but they can also help attract new customers and boost your search engine ranking. Unfortunately, getting customers to actually leave those all-important reviews can be a bit of a challenge. That's why it's important to find ways to encourage them to do so.
Local SEO helps you attract customers from your city, region or country. It's important to use the right keywords and phrases on your website and in your content to ensure you're getting in front of your target audience. SEO SERVICE CARE can help you attract more customers and increase your sales by optimizing your eCommerce website for local SEO.
Get Results or Money Back Guaranteed !
Having a strong online presence is key to gaining new customers. If you're not staying on top of your online presence, you're missing out on potential customers. But you can change that with the right marketing partner. Contact your dedicated local marketing guy today.
If we can't rank your website within three months, we'll refund your payment in full.

No obligation to stay for the long term – you can leave whenever you want!